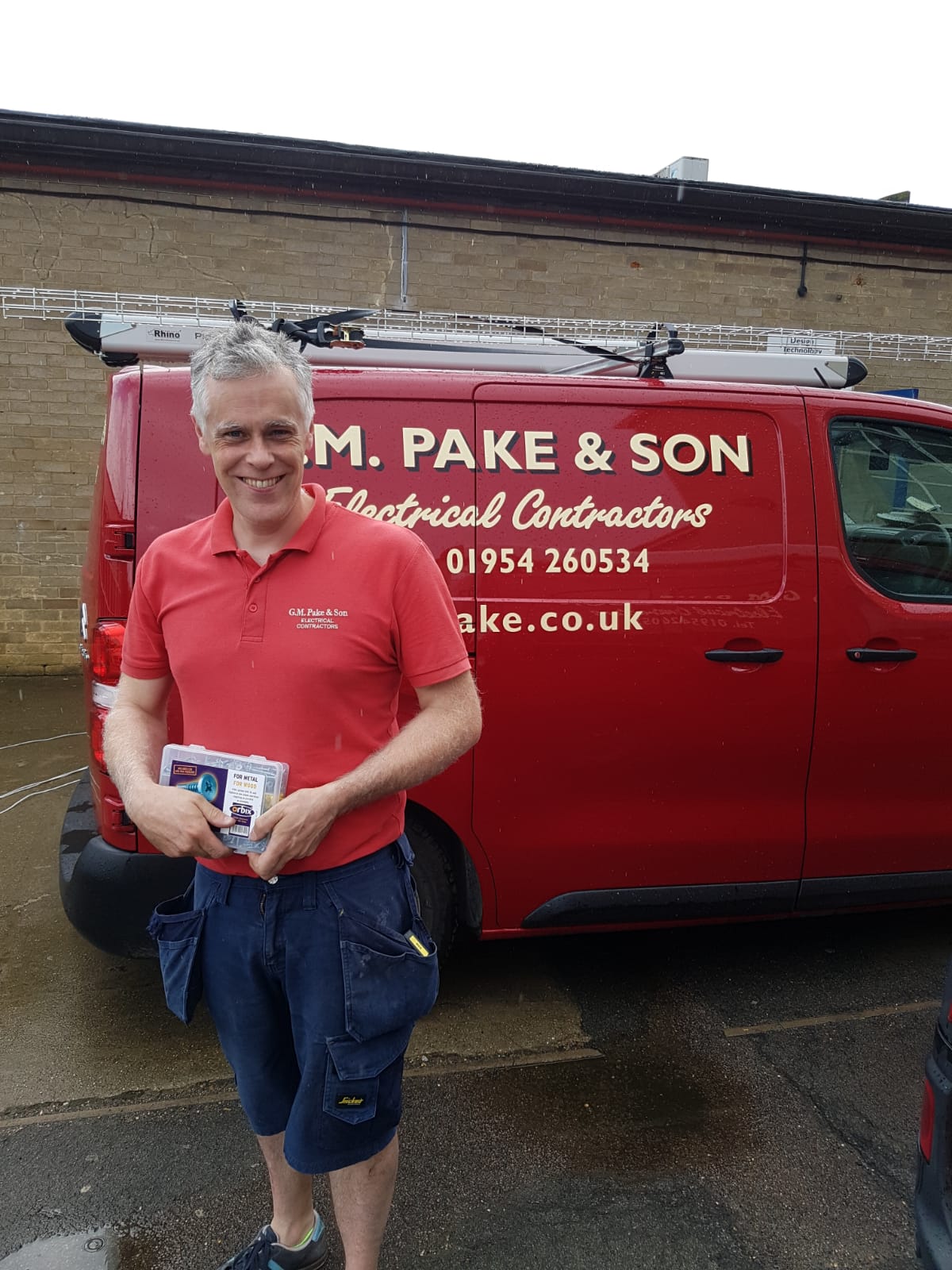 Helping you, one screw at a time!
At OSC we are very proud of our customer service.  We will always try to do everything in our power to make sure our customers get what they need and when they need it, even if it isn't our product – YES we did say not our product!
Yesterday was a prime example of the standard of service we like to set.  One of our Area Sales Managers, Clinton Butcher came to the rescue when he heard that one of our distributors didn't have the resources on the day to get a product delivered to one of their customers in time. Clinton offered to deliver it to their customer, personally.
Their customer, Rodger of G.M. Pake & Sons, is an electrical contractor based in Cambridge.  He's is a big fan and an avid user of Orbix and was very happy to see his product turn up with Clinton.  Rodger was then able to carry on with his project without any delay.  We are grateful to Clinton for clearing his afternoon to make sure Rodger got what he needed.
Thank you very much to Rodger for the photo of himself clutching our Orbix selection pack, just look at that smile. We are always thankful to our Area Sales Managers for what they do to help keep our customers happy.