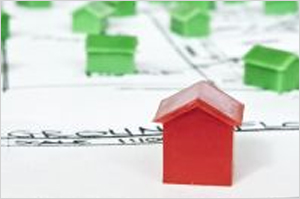 The UK property market appears to be steadily recovering and large home building organisations are reporting increases in profits this year. As a result, a level of confidence seems to be returning to the housing market.
The rise of initiatives such as the government's 'Help to Buy' mortgage-subsidy scheme has boosted the UK housing market and therefore construction jobs are on the increase.
With construction projects on the rise, professional builders and homeowners alike will be looking to maximise their productivity – and this is where OSC fasteners can help. Whether you are considering small home improvements or large scale property developments, our extensive range of self-drilling and self-tapping fasteners have all been specifically designed to improve the speed and efficiency of any project.
If you are considering home improvements, OSC has uniquely designed screws for carpentry, electrical work and much more.
When carrying out improvements on your own home, the last thing you want to do is cut corners! Fortunately, with OSC's range of self-tapping and self-drilling screws, you will be able to reduce preparation time without sacrificing the quality of the work. Our self-drilling fasteners require no pre-drilling, which saves time and mess. With such a wide and well-designed range of screws and accessories, no matter what the home improvement project, we will have the exact fastener type you require.
From loft conversions to outside decking areas, there are many different and exciting additions homeowners can choose to improve their home. Choosing the right kind of fastener is a detail some people may overlook, however, this type of decision can affect both the efficiency and quality of your project. Decking can bring an outside area to life, but with the wrong type of fasteners deck boards can warp and fasteners can rust due to weathering. However, OSC has specially designed, stainless steel, weatherproof, self-drilling fasteners that not only withstand the harshest outdoor environments but even match the colour of different types of decking boards.
Our commitment to designing and innovation to maximise efficiency and reduce installation time means that we cater for many different projects. The Orbix range of screws for electrical work are designed with washer heads to save time – the head of the screws also have a flat finish to prevent wires snagging and catching. Each and every product in our range has been developed with the application and environment in mind. Our products save you time and money on your construction projects.
To see how OSC can help to make your next home improvement a success, take a look at our range of self-drilling and self-tapping screws for your next home improvement project.