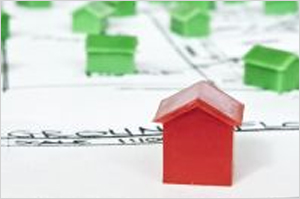 In 2018, YouGov conducted a report into the growing trend of smart technology in UK homes. It found that almost a quarter of homes have at least one "smart device" installed, which includes thermostats, wireless speakers and lighting.
In the same report, it was noted that one barrier to the smart home industry growing further is concern about their ability to be hacked or tampered with. Here, we examine some of the most popular types of smart technology for use around the home.
Smart Doorbells
Smart doorbells are the latest gadget to help you see who's at your door before you answer. Big in the US, they are starting to take off in the UK and the rest of Europe. Some popular options include the RingTM Video Doorbell, SkyBell HD and the August Doorbell Cam Pro. With their own apps, two-way communication, motion sensors and live-streaming video capabilities, they are increasingly seen as a must-have for the security conscious.
Smart Thermostats
Smart thermostats like Hive and Nest keep your home as hot or as cool as you like. With the ability to control the temperature with your smartphone, these devices let you remotely program heating and cooling schedules that suit your routine and the season. Some smart thermostats even have infra-red tracking so it can identify if your property is occupied or vacant. Third party studies have also shown using a smart thermostat can reduce energy consumption and save owners money due to their ability to remove human error, while others have claimed they can increase energy consumption as users incorrectly program their devices or allow them to operate at inefficient temperatures. Either way, having the ability to heat or cool your home before you arrive is one of the many reasons why smart thermostats are starting to grow in popularity.
Smart Locks
Smart locks are another smart device that is growing in popularity for homes and businesses alike. Gone are the days where you're fumbling for your keys or reliant on a locksmith after losing your keys – with a smart lock, you can unlock your door with a token, your phone or even your face. With a variety of exciting security options to choose from, making sure it's installed and secured properly may be an afterthought. Many smart locks require specialist installation to make they are both compatible with your door and/or existing locks and can be relied on long term to secure your property.
Smart Alarms
If you're looking for smart security beyond locks, smart alarm systems can provide added security for your home. Many smart alarms, like many smart devices, can be controlled by apps, giving you the ability to control your home security remotely. They can even notify you about who is in the home with real-time alerts and connect to your smart lighting to flash when your alarm is activated.
Smart Cameras
Smart cameras allow you to remotely monitor your home from your phone. You no longer have to invest in expensive security systems installation to keep an eye on your home, as smart camera systems are now widely available at affordable prices. The cameras can also be used in the dark! You can purchase cameras as part of a security kit and sync the camera with your alarm system.
Orbix: Securing Your Smart Home
No matter which smart devices you choose for your home, you'll need to make sure they're secure and safe from tampering. Orbix Security Screws are purpose-built to provide security when you need it most. With a unique drive head and with the ability to be cut down to a size you require, these tamperproof screws will make sure your devices in place for as long as you need them.